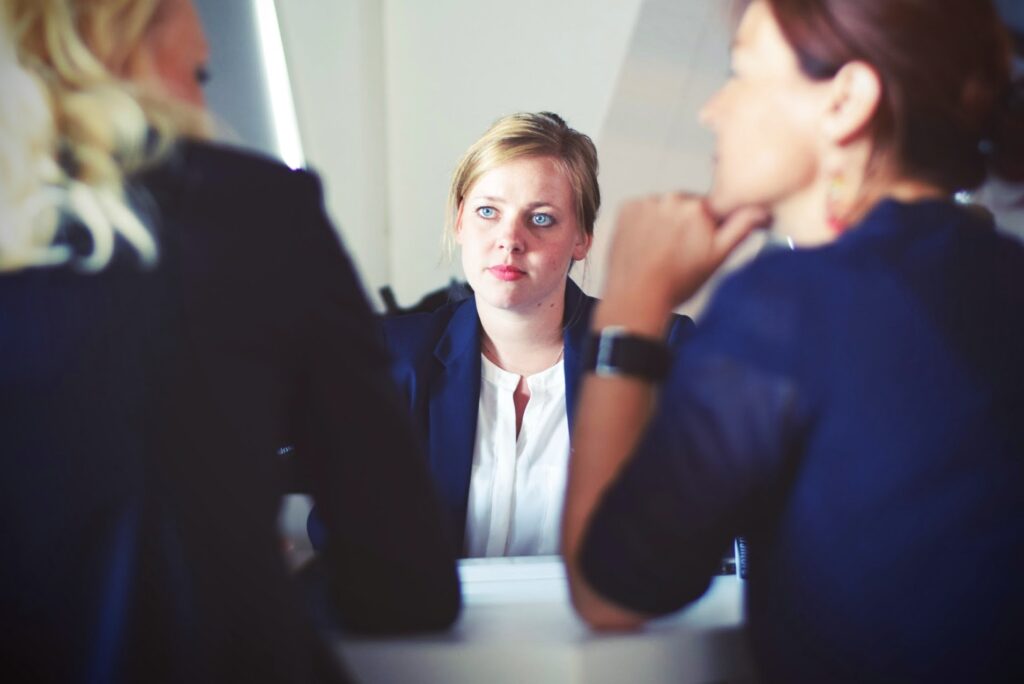 When speaking about your previous position, focus on as many positive aspects as possible. (Things that an interviewer considers before hiring you) Naturally, most job seekers are looking for a new job because something was amiss in their last position.
As tempting as it might be to bash your old boss, you should never speak negatively about them. For starters, you never know how they might be connected to the person interviewing you.
It's not up to you to disclose anything negative. If you do, the only thing that will look negative is you. When you are asked why you left your last job, make sure to remain positive and discuss something valuable and beneficial that you were able to take away from that position.
1.Why are you looking for a new job?
When explaining why you're looking for a new position, be direct and upfront.
You should state your response in a very clear, matter-of-fact way, and don't try to dodge the question!
However, don't stress out and act like this question is a big deal. The goal is to answer quickly and then move on with the conversation! By the time you get to an interview, the employer has already decided that you meet the minimum qualification for the position. Your interview is an opportunity for you both to evaluate if you will be a good fit. It's your chance to highlight your experiences, personality and potential. Whether your interview is in person or happening virtually, you need to be prepared and feel confident.
2.Knowledge and ability to perform the job.
Ability to perform the job is the single most important things that an Interviewer Considers Before Hiring You.
The only exception to this rule may be if they're hiring entry-level candidates and recent grads, in which case they may look for intelligence, enthusiasm, and a great overall attitude.
Otherwise, those three qualities are lower on the list (and I'll discuss them soon), and the main factor employers look for when hiring for a position is whether you have skills and experience that will help you perform well in the job.
3.What can you bring to the Company?
When a hiring manager is interviewing you, they're always thinking about how you'll fit into their specific job first and foremost.
They posted this job because they have specific areas that they need help with.So even if it sounds like they're asking what you could bring to the company or team overall, I recommend talking about the job first! Then, you can finish by talking about how you'd help the company in general, but start with the value you'll bring to the role you're being considered for.
And when answering, it's best to name specific job-related skills, not soft skills.
4.Why Did You Leave Your Last Job?
Don't panic and don't be apologetic. It's normal to search for jobs, whether you were recently laid off or are simply looking for a better opportunity while still employed. There's nothing to apologize for. The interviewer simply wants to know your story.
5.Examples of Past Successes
Employers don't just want to hear that you have knowledge or experience in a skill. They'd rather hear a story or example of how you used that skill successfully.
As you prepare for your interview, practice telling one or two stories about what you accomplished in your last one or two roles.
When telling stories in the interview, be brief/concise while also being specific in terms of your key accomplishments. In the interview, it's more important to talk about specific results than the process you used to achieve those results.
If the interviewer wants more info on the process, they can ask (or ideally, hire you).
Also Watch: How to Become Financially Independent
You can Also Read My Other Blog: How to Clear Your Interview?