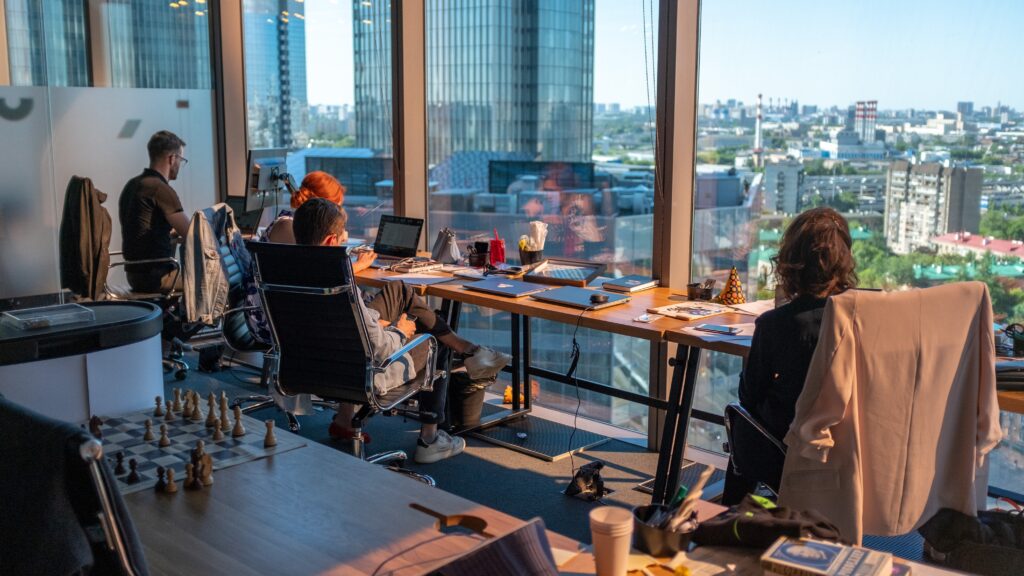 Job Or Entrepreneurship Discussion
One should not draw the conclusion that pursuing an entrepreneurial career is better or worse than obtaining a position as a senior corporate executive. Not everyone is suited for entrepreneurship. However, not every prosperous businessperson possesses the abilities necessary to succeed in a corporate setting.
Being an entrepreneur is really difficult, especially in the beginning phases of a firm. When one accepts a solid position with a major corporation, they avoid a certain amount of risk and uncertainty. Additionally, the lifestyle and office benefits are sometimes not as expensive. People opt to go down the entrepreneurial route for a variety of reasons.
Addressing a need or solving an issue
The foundation of entrepreneurship is frequently found in the solution of a specific challenge. Ideas are often sparked by challenges that entrepreneurs have encountered in their daily lives. The creators of Airbnb, Brian Chesky and Joe Gebbia, are a perfect illustration of this. They developed this strategy in response to the demand for affordable lodging options beyond hotels. Entrepreneurs spot a need or seek out creative solutions to issues. However, they have a macro perspective for resolution. They develop a solution that not only benefits them but also many other people.
Pursuing passions
An entrepreneur is driven by passion. a strong desire to see an idea through because it needs to be realised. An entrepreneur's skill and strength to proceed come from this focus. In a time when phones had QWERTY keypads, Steve Jobs imagined a phone with just one button. The iPhone was created because of his enthusiasm for utility and design. Passion is what enables an entrepreneur to prevail in the face of several doubters.
Contribute to society
Many entrepreneurs are motivated by social entrepreneurship and impact firms. While making money is important, it's also important to give back to society. A good example is Toms Shoes, which donates a pair of shoes for every single pair purchased to those in need. Similar to this, when eyewear is purchased, someone else's sight is restored thanks to their eye care programme. Entrepreneurs change more than just their own lives; they also change society and the entire planet. Another illustration of a businessperson who is socially sensitive is Bill Gates of Microsoft. Through his charities, he devotes a significant amount of time and resources to charity.
Unlimited potential for thriving
Business owners are their own bosses. Their goals include living a life of freedom, pushing limits, and striking a better work-life balance. Nobody restricts their imagination or thoughts. They are responsible for all planning, hazards, and damage. They don't fear making mistakes. In truth, company owners may swiftly adjust and diversify during a recession. It takes time to become an entrepreneur. The secret to their success, and what sets them apart from rivals, is perseverance. Entrepreneurs are motivated and open to difficulties. They rely on their own resolve to shape their future. They are ready to create something significant since their self-confidence is at an all-time high. Richard Branson's Virgin, whose third firm took off after two others did not, is one example.
Growing and expanding constantly
The second or third generation can also pursue entrepreneurship. They are frequently forced to continue the family company. Unprecedented expansion is a major motivator in this case. They are motivated by a desire to achieve and perform well. These business people take on difficulties, take chances, and play to their strengths. Richard Eu, a fourth generation member of the Eu Yan Sang family, is a renowned model. He and two of his relatives assumed control of the failing Eu Yan Sang Chinese medicine (TCM) business (Singapore based). They used a contemporary strategy to rebuild the empire, giving it the respectable Asian brand recognition it has today.
Reading this article on Job or Entrepreneurship? Write your thoughts in the comment section below.
Other Blogs : TIPS FOR IMPROVING PUBLIC SPEAKING