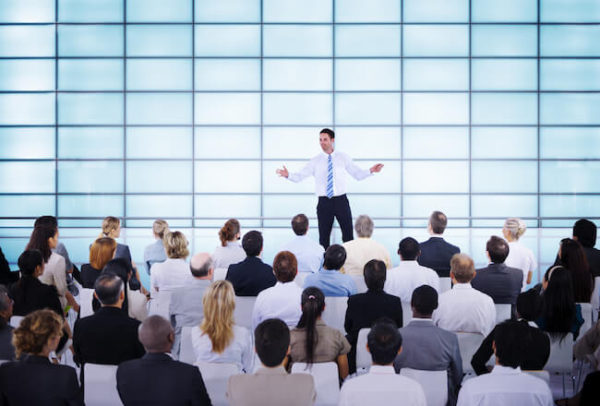 What is Public Speaking?
Public speaking is the art of communicating clearly and appropriately to a group. The benefits beyond simply connecting with others and building relationships, so many businesses are turning to public speaking to help them achieve their goals. Public speaking is not just a way to make money but it's also important for your life if you love this kind of thing. Public speaking can monetize numerous talents and skills like salesmanship, management skills, communication skills, and much more.
Why Public Speaking?
Whether you're an entrepreneur or an employee, businesses today are looking for ways to make your brand more visible. This is why companies are investing in their PR campaigns and social media presence. Public speaking is one of the best money-makers for this reason. If you can learn how to effectively monetize public speaking, you and those around you will get a lot more opportunities for more profit.
The real secret to monetizing your public speaking is to build a strong personal brand and nurture your expertise. You can do this in countless ways, from social media to online groups, conferences or tradeshows, trade shows, seminars and more. What I'm saying is that once you're in the position to educate others about yourself or your business. Then it is critical to spend the time necessary to strengthen your brand name recognition – through content creation and speaking opportunities.
One of the best ways to monetize public speaking, especially for those who don't have the luxury to charge a fee, is to acquire more speaking opportunities. These opportunities can be in the form of volunteer work or speaking engagements at non-profit organizations and clubs. Monetization is the process of making money from your speaking engagements.
Following are the TIPS you need to follow:
Prepare
Create a mental note of your upcoming presentation. The content of your presentation is important but it is not enough. You also need to prepare for the fact that during your presentation, there will be many questions from the audience and they may want you to elaborate on certain points. They may ask you questions that you haven't thought about yet.
So, make sure that you have some sort of index card with keywords and phrases written on them. So, that you can refer to them when needed. Also, if possible, try to practice your speech in front of an audience before giving it live in order to get used to the speaker's voice and body language as well as the pace of delivery.
Practice
The best way of preparing for a speech is by having practice sessions. Where you can rehearse your speech and make sure everything goes as planned. If possible, practice it in front of an audience so that you can get feedback from them as well. For example, if you are giving a presentation on how to make money online, then get some people who have already done the same thing in their area. Ask them questions regarding their experiences and how they did it.
Personalize
When giving a speech, it is important that the person giving it is truly passionate about what they are saying. If not, then no one would want to listen or pay attention to what they are saying. They already know that there is no substance behind these words. So, personalize your speech by making sure it has meaning for other people who might be interested in hearing it as well as for yourself when you give it.
Clear
Before you start a speaking engagement, you need to create a clear understanding of your audience and provide them with valuable content. Clear your mind and start with a positive mindset. You want your audience to feel like they are being invited into your home, not lectured at. This means you can't be afraid of what they might say or do while you are speaking. If they are bored, or even if they disagree with you, it is a good thing because it means they are paying attention! You want them to be engaged and interested in what you have to say.
Concise
The goal of any speech should be to provide your audience with as much information as possible in as little time as possible. This will make sure that they are able to understand your message and get the most value out of your speech. Speak only as much as necessary so that your message is conveyed in a short period of time. Concisely state your main point in as few words as possible so that the audience doesn't lose interest quickly. It's much easier for people to remember things when they are short, rather than long.
Consistent
You need to deliver this message consistently in all of your speeches so that people know what to expect from you when they hear it again at another event. Keep your voice strong and clear throughout your presentation so that it doesn't sound monotonous or
mechanical. Make sure each sentence ends with a strong point or question that draws their attention back to the next topic as opposed to ending on a complete sentence without any sort of conclusion or pause between sentences that makes it hard for your listeners to figure out where one sentence ends and another begins.
First, build a strong personal brand, so people can start to recognize you.
Second, set up your own website and/or blog.
Third, get yourself on social media sites like Twitter and LinkedIn.
Fourth, start to build a presence on video-sharing sites like YouTube and Vimeo.
Fifth, maximize your public speaking opportunities in order to get more leads and convert them into sales.
Conclusion
To wrap things up, Public Speaking is a great way to keep yourself in the limelight and stay in touch with your sector. Public Speaking is a skill that pays well if you know how to do it right. For most people, public speaking is the most intimidating of all challenges, but with the right speaker's coach and practice, a successful career in public speaking can be achieved.
Reading this article on Why listening is important for better communication? Write your thoughts in the comment section below.
You can also watch: https://youtu.be/saXfavo1OQo
You can also read Read: https://ankitravindrajain.com/learn-public-speaking-skills-tips-to-improve/